Your Ally in the Fight.
When you choose LESCO® herbicides, fungicides and insecticides, you're buying confidence. Based on proven science, our control products are engineered to work the first time, every time. When you're facing down an outbreak, don't settle for anything less. Turn to the industry's broadest portfolio of control product solutions with results you can trust.

Proven Results

Advanced Testing

Comprehensive Offerings
Plant pests have a way of spoiling even the most carefully manicured lawn or landscape.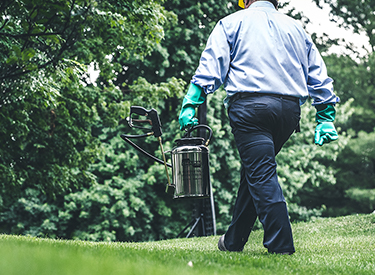 If undeterred, they risk overtaking it in short order. But don't be discouraged. We can help safeguard the time, effort and money you've invested.
Based on leading research and a track record for success, LESCO control products can help you attack weeds, fungus and insects instantly, and take them out for good. Should you have questions, every LESCO solution is supported by technical expertise that is second to none, found at SiteOne® Landscape Supply.