Hard to Beat. Even Harder to Break.
When you make your living outdoors, there are two things you need from your equipment—productivity and toughness. We got the message. That's why we carry a full line of equipment that's durable enough to bounce back from the punishment of professional work. Designed to save time and money, every piece of LESCO® equipment brings productivity to the job day after day and decade after decade.

Durable Construction

Time-Saving Features

Comprehensive Offerings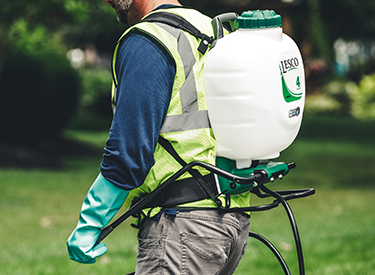 Whether you're getting things done yourself or turning these tools over to your crew, LESCO specialty equipment is built to help you get more from every hour on the job. Including spreaders and sprayers that are tough enough to endure punishing work, these tools are designed with intuitive, time-saving features that help you and your crew get in, get out, and get on to the next job.
Learn about the best way to dial in your spreader settings.