Grow with Confidence.
Few things in the green industry are more frustrating than a seed that never germinates, wasting valuable time, labor and money. That's why LESCO® uses unmatched research and development, advanced testing and unparalleled growing and clean seed standards to ensure the highest seed quality. As a result, our seed products achieve the highest germination percentages in the industry.

Highest Germination Rate
Advanced Testing

Unparalleled Standards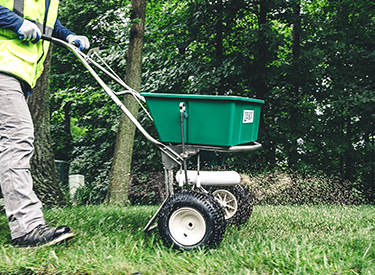 LESCO contracts directly with seed breeders, R&D experts and university researchers to painstakingly select the highest-performing new varieties, in order to meet and exceed our customers' expectations. We rigorously test seed samples to guarantee quality.
We also offer a full selection of seed options, ranging from sun to shade, from drought tolerant to disease resistant, and from permanent establishment to temporary overseeding to fast-germinating erosion control. You will find LESCO seed everywhere that quality matters, from lawns, golf courses and sports fields to roadsides and sod farms. So no matter your challenge or environment, we have seed that will get the job done.
Every last one of our seed varieties is submitted to at least one cycle in the National Turfgrass Evaluation Program, as well as regional university trials. We double test all seed lots to be free of UGS (undesirable grass seeds), including the absence of poa annua. We arrange production directly with seed growers under contracts that demand higher quality standards than Blue Tag seed.
When you purchase a bag of LESCO seed, you can be confident that you're going to get exactly what you paid for. We don't use fillers, ensuring maximum coverage for full and complete seed establishment. Our tags clearly state what is in the bag so there are no surprises. And, we guarantee that our seed will perform to the level we promise, no exceptions.