Healthiest Green

Innovative Technologies

Advanced Testing
Tested. Proven. Trusted.
LESCO® fertilizers offer leading formulations and a proven track record for healthy, long-term results. We've dedicated more than 50 years to studying and perfecting the science of growing turfgrass. Along the way, we've developed exclusive techniques to deliver turf that looks good and stands up to all kinds of stress.
Conventional wisdom might tell you to choose the fertilizer with the quickest and greenest results.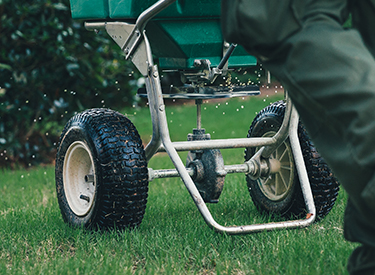 Not so fast. There are many more factors to consider, including desired overall turf condition, amount and frequency of foot traffic, soil type, history of disease, temperature and drought stress. You'll also want to think about how long you want your results to last.
Combining high-quality nutrients with exacting quality specifications, LESCO fertilizers offer time-tested performance that landscape contractors and golf course superintendents can trust.